Welcome
Registration is now open for 'Designing the 21st Century Orchestra'. Join us at Canada's National Arts Centre in Ottawa for three days of knowledge-sharing, discussion and peer exchange.
Bursaries

The Canada Council for the Arts has granted OC funds to assist qualified individuals with the costs of attending the national conference. This fund has been added to by Orchestras Canada's donors. We are sincerely grateful for their support!
The deadline for bursary applications has now passed. Those who have applied will be notified by Friday, March 15th if their request has been successful. Please contact Katherine Carleton (katherine@oc.ca) for information on a late application.
Presenters
Fiona Morris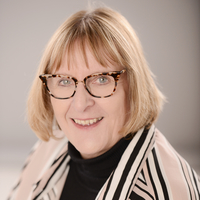 Chief Executive and Creative Director, The Space. Fiona Morris is a music and arts producer with over 25 years' experience producing and commissioning programmes. She has worked in the UK indie sector for most of her career but spent 6 years working in BBC Music. She has produced a variety of award winning films including performance, documentary and entertainment programmes that have received Prix Italia, Emmy, Grammy and BAFTA awards. She has extensive experience working with cultural institutions in the UK and has provided consultancy services on the arts and the digital world to organisations including Arts Council England and English National Opera.
Nina Simon

Executive Director of the Santa Cruz Museum of Art and History, and founder of the OF/BY/FOR ALL movement. Nina Simon will give both a keynote talk and a workshop, focusing on the risks and rewards of engaging our communities more closely with our institutions, and introducing OF/BY/FOR ALL, a new "global movement and a set of tools to help your organization become of, by, and for your community." In her workshop, she'll help you explore the communities you currently serve and those you wish to involve, and offer take-home tools you can use to talk with your board and colleagues about new opportunities for community involvement that can strengthen your organization's impact.
Donna Walker-Kuhne

Senior Advisor, Community Engagement at the New Jersey Performing Arts Center, and founder of Walker International Communications Group. Donna Walker-Kuhne will share best practices in the field of community engagement, discuss success metrics for community engagement programs, and give guidance on advancing in diversity, equity and inclusion work. She will also present tangible strategies on ways to build and expand multicultural audiences for the arts, and will look at national trends on engaging diverse communities, the impact of immigration, and the impact of press, publicity and advertising.
John White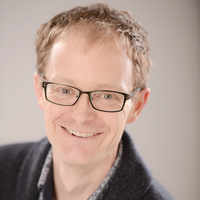 As Chief Operating Officer of The Space, John White is responsible for the operational delivery of The Space's programmes for a range of funders. Since 2013, he has managed the process of commissioning over 200 digital projects from UK arts and cultural organisations and overseen the delivery of training activities including workshops, mentoring and the provision of online learning materials. John has 20 years' experience as a digital consultant, including work for Arts Council England, the BBC and the Heritage Lottery Fund. He is an advisor for a number of policy initiatives in the DCMS's Culture is Digital programme.
Cathy Winter

Program Manager, onBoard Canada, The Chang School, Ryerson University. Cathy Winter leads the onBoard Canada program, an internationally recognized program which elevates effective leadership across Canada by providing online governance training to everyone, and bridging the diversity and inclusion gap in governance by matching qualified candidates from historically excluded groups to not-for-profit organizations and public boards, elevating their impact across Canada.
Program
More details to come. Designing the 21st Century Orchestra will run from 9 a.m. on Wednesday, June 12th, until 1 p.m. on Friday, June 14th, with a pre-conference Digital Strategy Session on June 11th (1 p.m. - 5 p.m.)
Travel & Hotel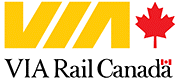 Ground Travel
VIA Rail is pleased to offer OC National Conference participants a discount of 10% off the best available fare in Economy, Economy Plus, Business, Business Plus, or Sleeper class.  This discount is available from all stations throughout the VIA system to Ottawa, Ontario, and return, from June 7th, 2019 to June 16th, 2019.
The discount is "subject to the conditions and restrictions of the fare plan to which the additional discount is being applied," and is unavailable for Escape fares and Prestige Class. Participants can book online or over the phone (888-842-7245), referencing the event's discount code: 13836.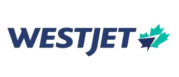 Air Travel
WestJet is pleased to offer OC National Conference participants a discount of 5% off Econo and 10% off EconoFlex and Premium fares for travel within Canada and2% off Econo, 5% off EconoFlex and 10% off Premium base fares for guests travelling internationally into and out of Ottawa, from June 5th, 2019 to June 21st, 2019. Participants can book online using the event's discount code: 1X3U7BG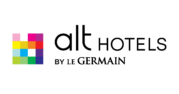 Hotel
Orchestras Canada has secured a block of rooms at the Alt Hotel, 159 Slater Street, Ottawa at the rate of $199 plus taxes per night. This rate is available from June 10th -15th, 2019. Book your room here by May 3rd to receive the discounted rate. The hotel is a 9-minute walk from the National Arts Centre.
Concert

On the evening of June 12th, the National Arts Centre Orchestra will be presenting Mozart's The Marriage of Figaro in concert. Conference participants can purchase discount tickets online for $20, plus fees and taxes, with the code CONF2019. Be sure to confirm that your ticket is for the June 12th performance.
Sponsorship

Our annual conference is OC's biggest event of the year, bringing together 100 or so orchestra leaders and administrators from across Canada for learning and exchange.  This year, we'll be at Canada's National Arts Centre in Ottawa from Wednesday, June 12 to Friday, June 14 for a program featuring trail-blazing keynote speakers, thoughtful plenaries, breakouts by provocative topic, and peer group meetings, too.  Our conference theme?  Designing the 21st Century Orchestra:  Embedding Canadian Orchestras in Canadian Communities. 

We'd like you, our potential sponsors and partners, to consider:

Attending the conference, for one day or the entire event!  Your thoughtful contributions to the discussion are most welcome, and the opportunity for informal exchange with the very people you regularly do business with is unparalleled.  We'll be opening registration later this month, and we'd be happy to ensure that you get all the details first.

Sponsoring a session, a coffee break, a meal, registration or delegate kit collateral!  There are opportunities available, ranging in cost from $100 to $1500, and we're happy to work with you to customize your experience and maximize your visibility, too.

Interested? We invite you to contact Orchestras Canada staff at conference2019@oc.ca for more information. All sponsors will receive advance access to the conference attendee list with contact email as well as recognition on the conference website, in conference slides and in Orchestras Canada's annual report.

Title Sponsor – 1 available at $10,000
Our title sponsor is a significant partner at our national conference. As an exclusive sponsor, you will be recognized from the podium for your support and may display a banner in the plenary area for the duration of the conference. You will also have your logo included on electronic and physical documents provided as part of the conference, and on OC's website for the duration of the year following the national conference. You will also be able to include one item in the delegate kit.

Interpretation and Translation Sponsor – 1 available at $6000
Our interpretation and translation sponsor helps us to defray the cost of providing simultaneous translation at the conference. As an exclusive sponsor, you will be recognized from the podium for your support and may display a banner in the plenary area for the duration of the conference. You will also have your logo included on electronic and physical documents provided as part of the conference, and on OC's conference website. You will also be able to include one item in the delegate kit.

Opening Reception Sponsorship – 1 available at $2500
As an exclusive sponsor of a welcome reception on June 11, you are invited to display a banner or sign during the event. We will also provide space for you to display promotional literature, and you will be recognized from the podium for your support. You will also be able to include one item in the delegate kit.

Lunch Sponsorship – 1/2 still available (June 13) at $1500
As an exclusive sponsor of a lunch on June 12 or 13, you are invited to display a banner or sign for the day. We will provide space for you to display promotional literature, and you will be able to include one item in the delegate kit. Sponsors: Threshold Acoustics

Session Sponsorship – 3 keynotes at $1000 each; 8/9 workshops at $500 each
As an exclusive sponsor of one of our keynote sessions or workshops, you will be recognized in the session introduction from the podium and as part of our session description on our conference website. You will also be able to include one item in the delegate kit. Sponsors: Tafelmusik Baroque Orchestra and Chamber Choir.

Technology Sponsorship – 1 available at $1000 or shared for $500 each.
Our technology sponsor helps us to defray audio visual expenses. As an exclusive sponsor, you will be recognized from the podium for your support and may display your banner in the plenary area for the duration of the conference. As well, you will be able to include one item in the delegate kit.

Wifi Sponsorship (taken)
Sponsorship of WIFI services throughout the conference space helps us to defray the costs associated with WIFI access. As an exclusive sponsor, you will be recognized from the podium for your support and may display your banner in the registration area for the duration of the conference. As well, you will be
able to include one item in the delegate kit. Sponsor: TicketPro.

Morning Coffee or Afternoon Coffee Break Sponsorship – 3/5 still available at $400 each
As a coffee break sponsor, you are invited to display a banner or sign in the refreshments area and to serve as host for the duration of the break. We will provide space for you to display promotional literature in the break area, and you will be able to include one item in the delegate kit. Sponsors: Honens International Piano Competition, Dean Artists Management.

Cellphone / Tablet Charger Table Sponsorship (Taken)
As a charging station sponsor, you may display your banner beside the charging station (outlets will be provided) for the duration of the conference. You may also include one item in the delegate kit. Sponsor: Long & McQuade.

Lanyard & Name Tag Sponsorship (Taken)
As a lanyard and name tag sponsor, you will supply Orchestras Canada with branded lanyards and sponsor the purchase and production of name tags (which Orchestras Canada staff will prepare). You are invited to include one item in the delegate kit. Sponsored by Andrew Kwan Artists Management.

Delegate Bag Sponsorship (Taken)
As a delegate bag sponsor, you will provide a branded conference bag (ca. 100 in number) for each delegate. You may also insert one promotional item as part of the delegate kit. Sponsored by Sultans of String.

Delegate Kit Sponsorship – 9/10 available at $100 each
If you want to reach out to conference delegates but are looking for something economical, we invite you to be a delegate kit sponsor. You will provide a promotional item (print or otherwise), which will be included in our delegate bag. Sponsors: LeSage Arts Management.

<! conference intro menu-->