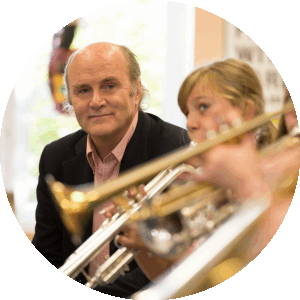 Ken MacLeod
President & CEO, New Brunswick Youth Orchestra
Ken MacLeod has been a leader in the not-for-profit sector for more than 30 years – as a volunteer, board member, senior manager, donor and consultant.
Ken is President & CEO of the internationally acclaimed New Brunswick Youth Orchestra and has lead, over the past fifteen years, the development of what is today known as one of the most accomplishment youth orchestra programs in Canada.
Ken is founder of NBYO's Sistema New Brunswick program, recognized in 2015 with the Prime Minister's Award for Social Innovation. Launched in 2009, Sistema NB offers social change and hope to vulnerable children, through music. Sistema NB is expanding annually and operates ten Sistema NB centers in New Brunswick, serving more than 1,100 children daily.
In a recent book, Nuts, Bolts and a Few Loose Screws, by Gair Maxwell, Ken was profiled as the 'Virtuoso of Vision' for his work with the NBYO and Sistema NB.
From 1995 – 1999 Ken served as a Member of the Legislative Assembly of New Brunswick. He is a graduate of Acadia University and Mount Allison University. He is a recipient of the Governor General's 'Meritorious Service Medal', Order of Moncton and a Paul Harris Fellow. He has served on numerous local, regional and national Boards and is a frequent presenter at symposia and conferences.