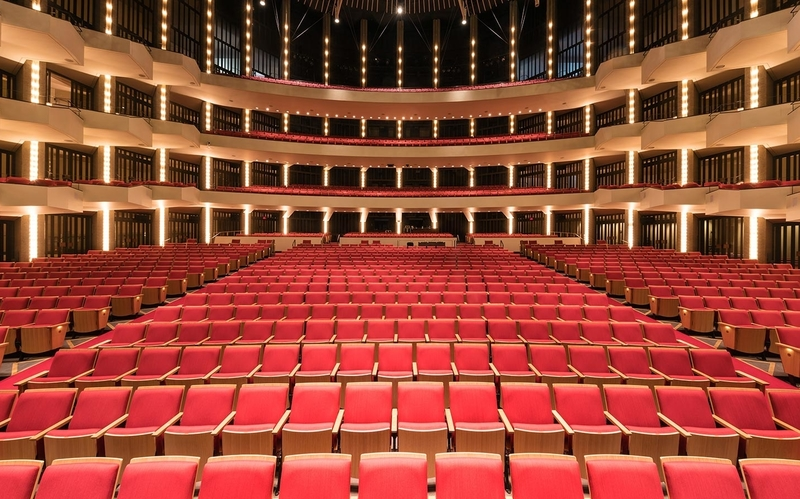 Uncategorized
Health and Safety Considerations in Reopening
General Questions

What means are you using to communicate new safety protocols to your patrons, before they make the decision to attend, once they've decided, when they're in your venue, and after they have left?
If "contract tracing" is required, do you have patrons' permission (and a telephone number to use) to contact them after the event to let them know that they may have been in the same space as someone who tested positive for COVID-19?
Can you appoint a key member of your team as "mitigation coordinator" – responsible for overseeing and implementing all required public health measures, including training?
Can you ensure easy access to hand-washing and hand sanitizing stations, in the lobby and backstage?
Can you access sufficient quantities of gloves and masks for front of house and back-stage workers, as well as artists?  Will you provide training on their use and safe disposal?
Can you ensure temperature screening at points of entry to the venue, including front of house and backstage?
Do your human resources policies enable workers and artists that are not feeling well to take sick days?
Do your human resources policies respond to the needs of individuals who are at higher risk for COVID-19 infection: older people, people with pre-existing conditions, people who live in close contact with older people and people with pre-existing conditions?

Have you consulted with your local public health authority to confirm reporting mechanisms for individuals with COVID-19?
Does your venue have adequate cleaning protocols for all high-touch areas, immediately outside as well as inside the building?
Have you thought through physical distancing and safety protocols:
In your venue's parking lot
Entering the venue (consider scheduled patron arrival times to avoid line-ups, particularly when there are temperature check stations at the entry)
At the box office and through touchless scanning of tickets
At coat check
Entering and exiting the concert hall (some experts recommend seating people by row numbers, as is done on airplanes)
In restroom lineups
In the concert hall:  what seating patterns will enable you to maintain a 2-metre space between patrons/family groups? Can your hall be re-configured, with shorter rows and more aisles to facilitate entry and exit?
At intermission (or do you consider shorter concerts with no intermission, to more easily manage spacing?)
For food and beverage service (line-up management, contactless payment process, electronic menus, plexiglass shields, waste disposal, etcetera)
Backstage
Can you enforce similar entry and exit protocols for backstage workers and artists as for audience members?
What other measures might you implement to maintain physical distancing backstage?
Can you enforce use of masks and gloves for backstage workers?
Can you ensure that production and musical equipment is sanitized when it arrives and/or before it is used?
Can you ensure regular sanitization of high touch equipment like microphone, mic stands, cables, music stands?
Artistic and musician topics
How many musicians can your facilities (hallways, green rooms, dressing rooms, washrooms, stage) safely accommodate, within physical distancing guidelines?
Can you program within these numbers?
Have you shaped your programming to accommodate potential quarantine requirements for artists, conductors and others traveling from outside Canada?
What arrangements will you make for safe distribution and collection of music?
If string players are no longer sharing music stands due to physical distancing requirements, are digital music stands an option?
As many regional orchestras depend on the same group of musicians, can you and your venues collectively commit to similarly high standards of care?
Management of Liability
Can you document your processes to ensure that you have good records if someone files a claim against you?
Are you clear on who holds the liability in the case of a claim:  your orchestra or your venue?
Have you sought the advice of your insurance broker?
Does your orchestra have adequate insurance?