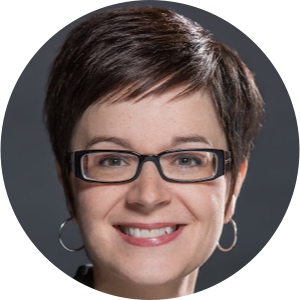 Tanya Derksen
OC Director / VP Artistic Production, Philadelphia Orchestra
Tanya was appointed vice president of artistic production at The Philadelphia Orchestra in October 2019. Prior to that, she was executive director of the Regina Symphony Orchestra.
During her five years at the helm of the Regina Symphony Orchestra, Tanya oversaw operations and production, touring, artistic and educational programming, community partnerships, financial management, and more, working closely with the music director, musicians of the Orchestra, and staff. She led the organization through a significant period of growth, launching a festival focused on social change issues, establishing new education programs, transforming marketing strategies, and securing the organization's largest individual gift of $1 million.
Tanya previously served as director of education and outreach for the Winnipeg Symphony Orchestra and held roles with Manitoba Music and the Ruth Cansfield Dance Company. An accomplished pianist, she has performed internationally with choirs and soloists, taught private lessons, and served as a piano adjudicator for community music festivals.
Tanya received her Bachelor of Music degree from Brandon University and her MBA from the Asper School of Business at the University of Manitoba. She is a director and immediate past-president of Orchestras Canada and has served in leadership roles with the Sistema Canada Steering Committee, the Manitoba Conservatory of Music and Arts, the Future Leaders of Manitoba, and the 2015 National Conference for Music Educators in Canada.