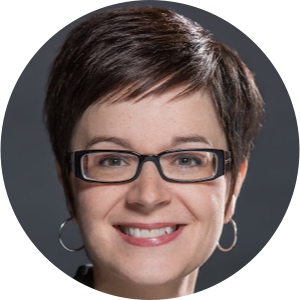 Tanya Derksen
President, OC Board | Executive Director, Regina Symphony Orchestra
Tanya Derksen is the Executive Director of the Regina Symphony Orchestra (RSO) and has almost twenty years of experience in the music industry as a performer, teacher, board member, and arts administration leader.
Since joining the RSO, Tanya has led the organization through more than four years of revenue growth and consecutive surpluses, transformed the customer service and marketing approach, established new education programs, and eliminated the accumulated deficit through a visionary 5-year strategic plan for the organization.
Tanya has a strong education and community outreach background from her work with the Winnipeg Symphony Orchestra. During this time, she developed the education and outreach programming to more than 20 programs, including Sistema Winnipeg, which reached 60,000 people each year across the province.
Tanya has been playing the piano and engaging in music making for as long as she can remember. She is a passionate and active arts leader with experience on various boards in the arts and business community. She has a Master of Business Administration from the University of Manitoba and a Bachelor of Music (piano) from Brandon University. Tanya also enjoys running, doing yoga, eating great food, spending time with family and friends, and traveling around the world.