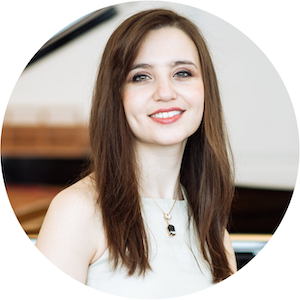 Boran Zaza
Communications Director
Boran Zaza holds multiple degrees in music education, musicology and piano from top institutions in Iraq, Lebanon and Canada. She studied Piano under the tutelage of Patil Harboyan, and Choral Conducting under Jean-Sebastien Vallée at McGill University. Before transitioning to Arts Administration, Boran's professional musical engagements had led her to perform in prestigious venues in Canada, Iraq, Lebanon, Oman, Dubai, Italy and the USA.
Growing up in Iraq, Boran was pianist and percussionist of the National Youth Orchestra of Iraq; and hosted her own classical music radio program called "Behind the Music", which was the first radio program dedicated to classical music in the country.
From 2018 to 2020, Boran Zaza was the Executive and Artistic Director of the Oasis Musicale Concert Series and the Marketing Manager of the Orchestre classique de Montréal. She is currently Communications Director at Orchestras Canada and the Canadian Association for the Performing Arts. In her free time, Boran enjoys videography, coding, recording voice overs and tuning pianos.