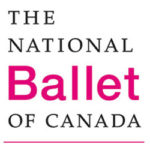 Website National Ballet of Canada
*NOTE: THIS AUDITION HAS BEEN POSTPONED. PLEASE CONTACT THE ORCHESTRA FOR MORE INFORMATION.*
The National Ballet of Canada
David Briskin, Music Director & Principal Conductor
Announces the following vacancy
Principal Bassoon
National Auditions open to Canadian citizens or Landed Immigrants, will be held in Toronto at the Walter Carsen Centre on Monday June 15th, 2020 commencing at 10:00 AM.
Season: Contract year runs July 1 to June 30, and most services occur in November, December, March and June. 120 services per year guarantee.
Position: Identified as 8 (a) Toronto and 8 (c) Touring
Salary: $251.00 per service plus 40% Principal Premium
Benefits: Musicians' Pension Fund of Canada contribution 11.5%, Vacation Pay 4%, paid sick and/or compassionate leave. Extended medical and dental plan, paid maternity/paternity leave.
The Musicians of the National Ballet of Canada Orchestra are members of the Toronto Musicians' Association, Local 149 of the American Federation of Musicians.
Auditions will be held behind a screen for both preliminary and final rounds.
Applicants are asked to submit a one-page resume including all contact information no
later than Monday June 8th, 2020 to:
Raymond Tizzard, Orchestra Personnel Manager & Music Administrator
National Ballet of Canada
Walter Carsen Center for the National Ballet of Canada
470 Queens' Quay West
Toronto, ON M5V 3K4
rtizzard@national.ballet.ca
Repertoire:
Standard orchestral excerpts as well as excerpts from the repertoire performed by the National Ballet of Canada Orchestra will be provided.