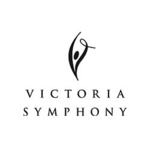 Website Victoria Symphony
Victoria Symphony
Chief Executive Officer
The Victoria Symphony, the largest performing arts organization on Vancouver Island, is seeking a new CEO who will bring a demonstrated track record of visionary leadership, innovation, and a life-long passion for the Arts.
The Victoria Symphony presents over 60 concerts per year with five different series of programs that reach audiences of all demographics. In addition, the Symphony's Education and Outreach program provides a musical experience to over 18,000 school children annually.
Working closely with the Music Director and the Board, the CEO is responsible for the overall strategy and business affairs of the Symphony. Under the charismatic music direction of Maestro Christian Kluxen, the Symphony has risen to new artistic heights, completed a successful fundraising campaign, engaged a new Principal Pops conductor, completed a four year collective agreement and is supported in part by the Foundation for the Victoria Symphony, all of which provide the next CEO with an opportunity to build on successes and make significant contributions to the next phase of the organization.
The successful candidate will be a creative thinker who is an accomplished and inspiring leader with a clear focus and established management skills. He/she will bring external relations experience, the ability to lead through complexity and the capacity to cultivate effective relationships with multiple stakeholders, including government, at all levels. The successful individual will show evidence of developing high performance teams through a collaborative approach, and demonstrate experience in collective bargaining as well as a clear understanding of the financial and business side of arts and cultural organizations.
The CEO of the Victoria Symphony is responsible for working with the Board in developing the organization's strategy and execution, ensuring financial sustainability including continued development of philanthropic support, and leading day-to-day operations. The CEO will be an inspirational and motivating leader, working closely with the Board, volunteers, staff and external stakeholders.
This is an exciting and unique opportunity for a progressive and ambitious leader with proven success in a senior leadership role in performing arts organizations to join one of the most innovative and exciting orchestras in Canada and beyond.
The Victoria Symphony and Odgers Berndtson are committed to employment equity and diversity in the workplace and welcome applications from all qualified candidates.
To apply in confidence, please submit your resume online at www.odgersberndtson.com/en/careers/16504. For further information, please contact Sal Badali, Esther McGregor or Callum Wallace at callum.wallace@odgersberndtson.com.
We look forward to hearing from you.