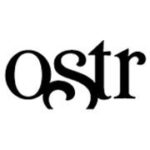 Website Orchestre symphonique de Trois-Rivières
Position : Section Cello with probationary period of 1 year
Date : May 25, 2019
Place : Conservatoire de musique de Trois-Rivières
Rate : As per present collective agreement: 91,12 $ / rehearsal and 183,39 $ / concert
Guaranteed services : 30 services
Starting Date : Season 2019-2020
Working language : French
Pitch : A-442
Interested applicants must submit a CV, including their name, permanent address, e-mail address, and telephone number, as well as proof of Canadian citizenship or residency to the following address :
Comité d!audition
Orchestre symphonique de Trois-Rivières
CP 1281
Trois-Rivières (Québec) G9A 5K8
Telephone: (819) 373-5340
Fax: (819) 373-6693
E-mail: orchestre@ostr.ca
The application deadline is May 11, 2019. Applications must be postmarked on or before May 11, 2019.
Important notice
– All files still incomplete by the posted deadline will be rejected.
– When applying, candidates must include a 100 $ deposit refundable only upon the candidate being present at the audition.
– At any time during the process, the auditioning committee reserves the right to reject a candidate who has not fulfilled all the prescribed requirements.
– Musicians with the OSTR are members of the American Federation of Music (Quebec Musicians' Guild). The chosen candidate must be a member of the Guild or must join the Guild.
– Candidates will be notified of the final audition schedule one week before scheduled date.
– Candidates must provide 3 copies of the movement of the chosen concerto (solo).