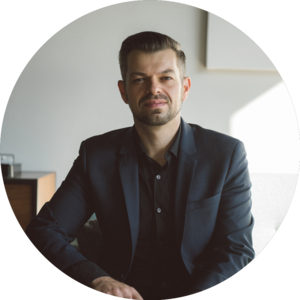 Simon Gamache
Consultant | Culture, Strategy and Partnerships and OC vice-president
An arts executive and consultant passionate about inclusion and sustainability issues, Simon Gamache is sought-after for his expertise in strategy, change management, organizational development, as well as cultural programming and content production.
He was the Executive Director of I Musici de Montréal from 2016 to 2019, a time during which he led a complete organizational turnaround of the nonprofit. In previous roles at Banff Centre for Arts and Creativity, he provided leadership in the planning, growth and renewal of celebrated arts training programs. He also supervised hundreds of performing arts projects, creations and internationally renowned events. He started his career as production manager of the Montreal music label Analekta.
An Action Canada Fellow, he represented Québec at the Governor General's Canadian Leadership Conference and was a Leadership Fellow at the Canadian Arts Summit. A trained musician, Simon freelanced and taught music for over a decade. After completing music degrees from McGill University, he pursued further studies in Norway. Simon is currently pursuing a M.Sc. in social innovation management at HEC Montréal with the support of a Joseph-Armand-Bombardier Canada Graduate Scholarship from the Social Sciences and Humanities Research Council (SSHRC).