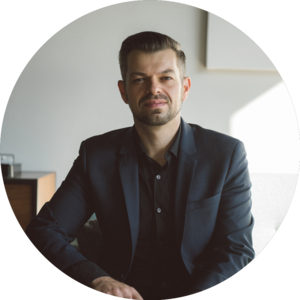 Simon Gamache
Consultant, Arts, Strategy, Organizational Development | OC Board Member
Simon Gamache is a consultant and arts administrator specialized in change management, partnership development, educational programming and content production.
He has been since summer 2019 a strategic advisor to the Commission scolaire de Montréal in the planning of a new educational and cultural facility in a Montreal borough. Simon was the Executive Director of the I Musici de Montréal Chamber Orchestra from 2016 to 2019 where he presided over a complete strategic and organizational turnaround of the organization. In previous roles at the Banff Centre, he provided leadership in the planning, growth and renewal of celebrated arts training programs and managed internationally celebrated events. Simon was previously in charge of production at the Montreal music label Analekta. A trained musician, he freelanced and taught for over a decade.
After completing music degrees from McGill University, he pursued further studies in Norway. He is an Action Canada Fellow, an alumnus of the 2017 Governor General's Canadian Leadership Conference and was a Leadership Fellow at the 2018 Canadian Arts Summit. Simon is currently pursuing a M.Sc. in social innovation management at HEC Montréal. His research in the field of social responsibility focuses on resource imbalances in cross-sector partnerships.