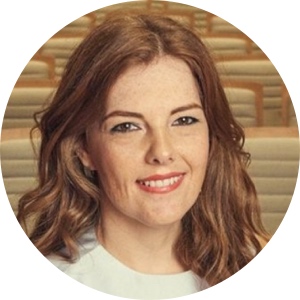 Marie-Josée Desrochers
OC Board Member | Chief Operating Officer, Orchestre symphonique de Montréal
Marie-Josée Desrochers was appointed Chief Operating Officer of the OSM in June 2015. She previously led the OSM's artistic department where she oversaw the company's concert planning, partnerships and tours, as well as its multimedia strategy. Previously, Ms. Desrochers spent more than 15 years in communications and marketing. Her relationship with the Orchestra began in 1997 while working with a communications firm on contract with the OSM. From 1999 to 2011 she was the OSM's Director of Marketing and Communications, overseeing ticket revenue, marketing strategies and public relations. She was also responsible for OSM branding across all platforms as well as for tours and recordings. When the Orchestra moved into its new hall, Ms. Desrochers restructured the OSM's concert series and headed the international public relations campaign for the inauguration of the Maison symphonique de Montréal, the Orchestra's new home.
Marie-Josée Desrochers has also worked for Groupe Gignac Communication Marketing. She spent her early career in the cultural sector with positions at Radio-Canada and the Festival de Lanaudière. She has also served as general director of musical organizations such as the Chambristes de Montréal.
Ms. Desrochers holds a Master of Music degree (piano) from the Université de Montréal and a graduate diploma (DESS) in Management of Cultural Organizations from HEC Montréal.