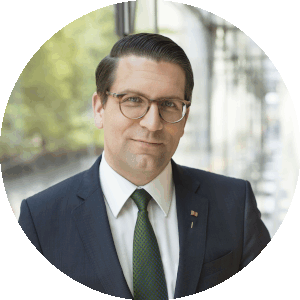 Alexander Neef
General Director, Canadian Opera Company
Alexander Neef, appointed General Director of the Canadian Opera Company in June 2008, has worked with some of the most prestigious arts organizations in the world.  His career as an artistic administrator has taken him from the Salzburg Festival to the RuhrTriennale in Germany to Opéra national de Paris and New York City Opera. In 2018, he was appointed the first Artistic Director of Santa Fe Opera, a role he will fulfill while continuing to lead the COC.
In his current position, he has transformed the Toronto-based Canadian Opera Company into one of the most significant opera producers in the world, attracting globally-renowned singers and gathering some of the most important conductors, directors, and designers for creative projects as well as cultivating strong co-producer relationships with some of the leading opera companies throughout North America and Europe. It was under his leadership that the company returned to the world-renowned Brooklyn Academy of Music twice since 2011. The COC also presented the world premiere of its latest commission, Hadrian, composed by Rufus Wainwright with libretto by Daniel MacIvor, in 2018 and Pyramus and Thisbe, composed by Barbara Monk Feldman in 2015.  One of Mr. Neef's most significant credits to the company is developing the COC Academy, a home for Canada's new wave of opera creators and an incubator for the future of the art form. It encompasses the company's professional development and training programs, including the COC Ensemble Studio, the COC Orchestra Academy, and the Company-in-Residence program.
Mr. Neef has a master of arts from Eberhard Karls University of Tübingen where he studied Latin Philology and Modern History.